ODB Project Live at The Main Pub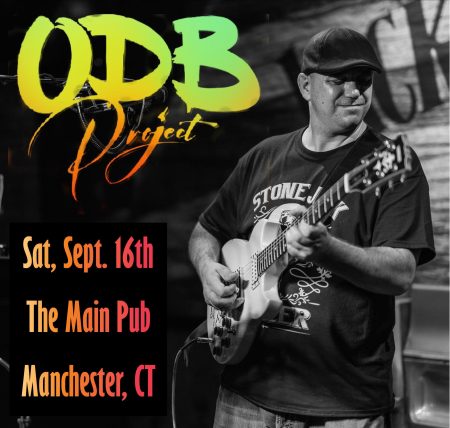 One guy, singing & playing electric guitar, lap-steel guitar, & harmonica, over unique arrangements of acoustic guitar, bass, drums, & more
One of our favorite regular entertainers, ODB Project is back this summer! Come early to the pub for this sure-to-be fun live performance!
ODB Project is led by Michael Dion, former lead singer/songwriter of New England's high-energy, genre-bending string band Hot Day at the Zoo (HDATZ) and current front man of rock & roll powerhouse Daemon Chili (DC).
ODB Project puts a decidedly unique twist on the one-man-band ethos. Imagine one guy singing and playing electric guitar, lap-steel guitar, and harmonica, over unique arrangements of acoustic guitar, bass, drums, keys and percussion.
Expect to see fresh arrangements of classic rock/blues songs ranging from legacy artists like Bob Dylan & the Grateful Dead to more contemporary acts like Devil Makes Three, JJ Grey, and Cake… as well as some original music from both the HDATZ & DC catalogues.
Lastly, ODB Project uses a fun song request service called RequestNow. It allows you, the listener, to request songs during the show via text messaging right from your cell phone. Here is the complete list of songs grouped chronologically:
https://requestnow.io/odb.html
For more information, please visit the official website:
www.odbproject.rocks