Candy O – Tribute to The Cars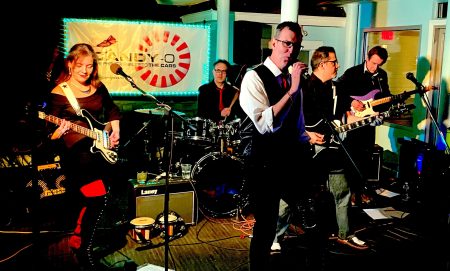 Bringing the music of The Cars to life!
As the name suggests, Candy-O pays tribute to one of the most important, influential, and watershed acts of the New Wave era, The Cars. Named in honor of The Cars's second album, Candy-O plays selections from the entire Cars catalogue, with a particular emphasis on their first two genre-breaking, seminal records. As the premier Cars tribute act in the northeast, the band presents hyper-accurate, analog tones and note-for-note performances so as to present an accurate recreation of a band that shines in the regional tribute act market. While Candy-O offers a nod to the visual aesthetic of the proto-new wave scene, it is not a costumed, look-alike presentation. What the audience receives is a stunning, precisely tuned musical experience that turns back the clock and recreates the sounds of a band born in Boston in the late 1970's who changed the landscape of rock music.
No Door Charge
Please Note: The Main Pub has implemented a 15% Entertainment Fee on checks open in the Designated Music Area in lieu of a cover or door charge for live entertainment.